1982 was a good year for movies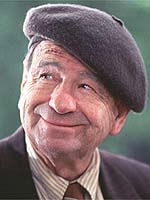 "You stay in my arms as long as you like. You can move in tonight. Take your clothes and put 'em in my pockets."
- Walter Matthau as Herb Tucker to his daughter, Libby, in I Ought To Be In Pictures.
Libby: "What is it about attachments that scare you so much?"
Herb: "Unattachments."
Isn't that wonderful? I miss Walter Matthau. His last name was originally Matthow. He changed it. Kind of how Andy Warhol was originally Andy Warhola. True story.